People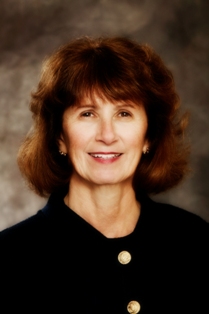 Kinsale Management Consulting provides consulting services for executives in businesses and non-profit organizations under the leadership of Kathleen McChesney, Ph.D. Since its inception, the firm has performed security strategy and crisis management reviews for multi-national corporations and non-profit agencies; conducted confidential internal reviews and investigations of employee misconduct, theft and fraud,; designed security structures; and developed client-specific crisis management plans and training programs. Associates are subject matter experts and former law enforcement executives from federal, state and municipal agencies with extensive experience in identifying and mitigating individual and organizational risk, conducting confidential investigations and developing security and crime prevention programs.
Kathleen McChesney held unique leadership positions in the Federal Bureau of Investigation, the United States Catholic Bishops' Conference and The Walt Disney Company before establishing Kinsale Management Consulting. She served in many leadership positions in the FBI, heading its field offices in Chicago, Illinois and Portland, Oregon and the FBI's International Training Academy, before being appointed as an Executive Assistant Director - the Bureau's third highest position. Earlier in her career detective with the King County Police in Seattle, Washington, she and her partners conducted a multi-year, national investigation of serial-killer Ted Bundy. Later, as an FBI Special Agent, she conducted and directed investigations in the areas of organized crime, public corruption and terrorism.
Dr. McChesney was selected by the United States Catholic Bishops' Conference to establish and lead their Office of Child Protection where she developed and adminstered a national compliance mechanism to ensure that all Catholic dioceses complied with civil laws and internal policies relative to the prevention, reporting and response to the sexual abuse of minors. She coordinated a major research study into the nature and scope of the problem of sexual abuse in the Catholic Church and published and lectured frequently on the issue of sexual abuse of minors in religious institutions.
As the Vice-President for Threat Assessment and Crisis Management for The Walt Disney Company, Dr. McChesney led a global team that prepared and implemented crisis management plans, training and exercises for the company's diverse operational regions and business segments; evaluated global critical incidents, political and social problems; and recommended mitigating actions to minimize the impact on business operations, employees and guests.
Dr. McChesney co-authored "Pick Up Your Own Brass: Leadership the FBI Way", a book that discusses challenges leaders face and common-sense solutions to achieving results through people and by sustaining a values-centered culture within organizations. This book also provides key insights into the FBI that important to understanding the importance of its independence and integrity-driven actions. She also co-edited "Sexual Abuse in the Catholic Church: A Decade of Crisis" which describes the actions of Catholic Church leaders, abuse survivors and lay Catholics following the January 2002 Boston Globe "Spotlight" report.
Dr. McChesney serves on the Safety Advisory Council for the Boys and Girls Clubs of America and co-chaired the National Advisory Council of the Conference of Major Superiors of Men from 2014 - 2017. She has served on the boards of the National Childrens Alliance, the Foundation of Former Special Agents of the FBI; the National Leadership Roundtable; the Federal Executive Boards of Chicago, Los Angeles and Portland; and the Villanova Center for the Study of Church Management. She is the recipient of several presitigous awards including the (United States) President's Award for Distinguished Public Service, the Lifetime Achievement Award of the National Center for Women in Policing and an honorary Ph.D. from Anna Maria College.
Educational Background: Ph.D. - Public Administraton, Golden Gate University; M.A. - Public Service, Seattle University; and B.S. - Police Science and Administraton, Washington State University.